As Mr. Tumusiime, Emmanuel, our director, works on the video for the sewing shop, he wanted to share this photo of Mrs. Tumusiime, Oliver, sitting at the new machine.  It was received with great joy, of course!  In discussion about Mrs. Tumusiime and the teaching position, several cultural and moral lessons came to mind.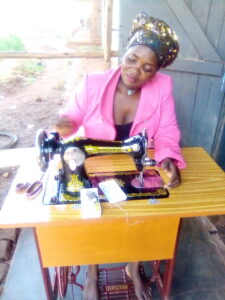 Familiarity and similarity shine around the world of men.  Learning more and more about what we share in common, this striking photo could be taken anywhere.  In many ways this could be Mrs. Ruiz or Miss Schmidt, sitting at a sewing machine in Birmingham, Bombay or Prey Veng.  Without context, it could easily be your next door neighbor.  Context is important.  This is just outside of Kampala, Uganda.  What we call "poverty" is rampant throughout the area.  More importantly, what we call "Christianity" strives to make this poverty endurable.
When Paul addressed the church in Philippi, he told the people to put others first in chapter 2, verse 3.  First!  "Do nothing from selfish ambition or conceit, but in humility count others more significant than yourselves."  I don't know about you, but my experience be summed up easily: "Fat chance!"  The experience happens — don't misunderstand.  There really are times when someone else actually comes first.  It happens with my wife, kids, grandchildren, even a friend or neighbor, without thinking.  But for me to watch for ways to give another person my last meal, my good night's sleep, my last drink of water, or my blanket or coat when I'm freezing cold just isn't very likely.   Especially if I don't like somebody, it's hard to make him more significant than me.  Paul had more to say.  Thanks be to God!  Philippians 2:4-7 explains, "Let each of you look not only to his own interests, but also to the interests of others."  That one word, "only," makes this command perfectly reasonable to someone in the Christian faith.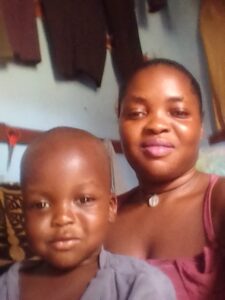 If my brother or sister is my equal, I will let him fend for himself.  That's what I do, after all.  Making others more important than myself  becomes manageable only if I can see that they are, indeed, more important.  This idea of looking to the interests of others while looking to self-interest is the meat and potatoes of Christian living.  Our business is the Father's business.  In this case, a sewing machine for Uganda outweighs a new welder for me at home.  The sewing machine does more.  God's will clearly focuses on the ministry of this sewing machine.  Maybe some day I can have the new welder.  Until then, it remains easy to smile for the sewing machine that somebody more significant than I can use every day to perform blessings on a huge community.  Some day, perhaps, somebody will stop me on the streets of the New Jerusalem to say, "Mrs. Tumusiime made this beautiful quilt for me on her sewing machine."  That may not be how Heaven works, but it could happen.  It pleases me to be part of Christ's Eternal Kingdom.

Tagged: Tags DCF mission sewing putting others first sewing for God uganda sewing shop